Effective Date: September 1, 2021
WHAT THIS POLICY COVERS
Welcome!  Finders Keepers is owned by Galerie, Inc (referred to as "Galerie", and/or "Galerie Candy & Gifts"). The protection of your Personal Information and your privacy is important to us at Galerie, Inc. ("Galerie", "Galerie Candy & Gifts", "we", or "us"). The purpose of this policy is to inform you of the types of information we collect from you through the Finders Keepers website, finderskeeperscandy.com (the "Site"), and how we handle and protect your information, and other information related to your data and Site usage.  This policy is effective as of the Effective Date set forth above.  We may modify the terms of this policy at any time in our sole discretion, and such modifications will be effective upon our publically posting an updated version.  Accordingly, you should check this policy often. YOUR ACCESS AND USE OF THE SITE, AND YOUR SUBMISSION OF INFORMATION TO US THROUGH THE SITE, EACH CONSTITUTE YOUR ACKNOWLEDGEMENT THAT YOU HAVE READ THIS POLICY AND THAT YOU AGREE TO BE BOUND BY THE TERMS OF THIS POLICY.  IF YOU DO NOT AGREE TO THE TERMS HEREIN, YOU ARE NOT PERMITTED TO ACCESS OR USE THE SITE IN ANY WAY, AND YOU SHOULD IMMEDIATELY DISCONTINUE YOUR USE OF THE SITE.  
DEFINITION OF PERSONAL INFORMATION
For purposes of this policy, "Personal Information" shall mean information relating to an identified or identifiable natural person. This includes, for example, information such as an individual's name, billing and shipping address, date of birth, telephone number, and email address, as well as any other information that can be attributed to a particular individual. 
INFORMATION WE COLLECT; HOW WE USE IT
As described below, we may collect your Personal Information and other general information about you when you access and use the Site, or otherwise voluntarily submit information to us. Your general information includes your IP address, the type of browser and device you are using, anonymous "traffic data", tracking information and information derived from "cookies" (described below). We also collect and use the data you submit to us when using the contact form, for the purpose of processing your inquiries.  We collect your Personal Information during registration for your customer account and by your voluntary submission in order to customize your personalize your experience on the Site, and for marketing our current and future Products and services to you (e.g. to send you newsletters, mailings, emails, and other marketing materials and messages about our products and services and news we think may be interesting to you). Such marketing activities may include targeted emails to you, but you can change the frequency of such emails or decline to receive future emails by clicking the "Subscription Preferences" link at the bottom of such emails.  We collect your general information resulting from your access to and activity on the Site.  We use this information to improve our services to you and others (e.g. learning about the Site performance, functionality, and the areas and Products that are of interest to our customers, and analyzing such data for our marketing efforts).  We may aggregate your general information for such activities and for any other lawful purpose. 
To the maximum extent permitted by applicable Law, we may retain and disclose your Personal Information and general information when required by any law, rule, regulation, court order, proceeding, or subpoena, administrative or regulatory proceeding, inquiry, or request, or any law enforcement investigation. 
HOW WE SHARE YOUR INFORMATION 
Your Personal Information, general information, and usage information may be transmitted to third parties as required to perform our agreement with you. For example, certain service providers we employ in the management of the website will be provided with the data necessary to complete their work. We also transfer your Personal Information and general information to our service providers for data administration and hosting purposes. In connection with our newsletter mailings, we may utilize your data to create anonymous user profiles for purposes of market research, advertising or customized newsletter contents. As part of certain marketing activities, our third party service providers may obtain necessary Personal Information to complete their work. In such cases, we direct them to use this information only for their designated activities and we direct them not to share it with unauthorized third parties; however, we have no control over the security protocols of any third party, and to the maximum extent permitted by applicable law, rule, or regulation ("Law"), we shall have no liability for any action or omission of any third party with respect to your data. You may object to any such use or sharing of your Personal Information by notice via email to customerservice@galerieusa.com; however, you may not be able to use the Site thereafter. You may object to any such use, processing and transfer of your Personal Information for marketing purposes at any time by notice via email to customerservice@galerieusa.com. 
COOKIES
We use cookies to optimize the user-friendly navigation and usage of our Site. Cookies are small files with text information that are stored on your hard drive while you visit our site. We use the cookies to identify and authorize you after your successful registration in the protected area, for the full duration of your visit. However, cookies also serve to track the preferences of website visitors. This helps us to better customize our Site contents to your needs and to improve our offers for you. Cookies do not allow us to identify users. You may disable these cookies at any time in your browser's system settings and delete existing cookies. All users may view our offers and Products without having enabled the cookies. If you opt not to accept cookies, however, you may not be able to benefit from the full features of our site. Some of the cookies we use are automatically deleted from your hard drive after the end of the browser session (session cookies). We also use cookies that remain on your hard drive for a certain period of time (between one day and five years, depending on the cookie) after the browser session. When you revisit our site, it will automatically recall the country and language you selected at your last visit to our Site. These "persistent cookies" are stored on your hard drive and may be deleted by the browser after the applicable time. The cookies may also be cookies of third party providers, which, to the maximum extent permitted by applicable Law, we shall have no liability or responsibility for. 
USE OF SOCIAL PLUGINS; LINKS TO THIRD PARTIES
We may use social plugins of several third-party providers on our Site in the respective standard plugin.  These social plugins include Facebook, Instagram, and Pinterest.  Others may be added without formal notification, but you will always see available plugins on the website.
Each plugin provider may store a cookie in your browser. The Site may also contain links to the websites of third parties.  We have no control over the scope of the data collected by such third party by means of the plugin or third party links, and to the maximum extent permitted by applicable Law, we shall have no liability to you for their access to, use (or misuse) of, or sharing of your Personal Information or general information, and your use of any third party website is done at your own risk. This privacy policy does not apply to third party websites. You should review the privacy policy of all such third parties, as their use of your information will be governed by their individual privacy policies. The plugins may provide their hosts with information such as the date and time of your visit to our Site, your IP address, or the type of browser you use. If you are logged on to your account with the plugin provider while visiting our Site, the provider may match this information and any data you enter, should you interact with the plugins, to your user account, for instance if you click the corresponding button on our Site or post a comment. Your recommendations or comments may be displayed as information, together with your profile name and photograph, in the relevant provider's service or application (and in some cases on our Site), for instance in search results or in your user profile, or at other places on websites and in advertisements on the internet. If you are not a member of the relevant provider's service, the provider may under certain circumstances nevertheless obtain and store your IP address. For the purpose and scope of the data collection and further processing and use of your data by the provider as well as your related rights and opt-out possibilities to protect your privacy, please see the privacy policies of Facebook (LINK: https://www.facebook.com/policy.php), of Twitter (LINK: https://twitter.com/privacy), of Pinterest (LINK: https://about.pinterest.com/en/privacy-policy ). If you are a member of the relevant service and do not wish the service provider to collect your data via our Site and connect them with the member data stored by the provider, you must log off from your account with the provider before visiting our Site. 
LINKS TO PURCHASE
The adult version of the Site contains links to purchase products.  These links are connected to galeriecandy.com, an e-commerce website also owned and operated by Galerie, Inc.  These links are only visible on the adult version of the Site.  Upon clicking any of these links, the Site will provide notification that are about to leave finderskeeperscandy.com.  After you have left the Site and are redirected to galeriecandy.com, this Privacy Policy and the Site's Terms of Use no longer apply.  Galeriecandy.com has a separate Privacy Policy and Terms of Use.
STORAGE, CORRECTION, DELETION AND DEACTIVATION OF YOUR PERSONAL INFORMATION
Your Personal Information and general information is stored on our servers and in our cloud environment.  Our servers are located within the United States, and we keep such servers secure (or direct others to do so) using commercially reasonable security measures, which include username and password encryption.  We implement various commercially reasonable security measures to protect your data, which include user name and password account access, data encryption, and physical security measures of devices or locations in which your data is stored by us. You may at any time view, modify and delete the Personal Information in your profile which you entered for your registration. Data that are still required to complete the services requested by you, especially the performance and completion of contracts with you or others, cannot be deleted. The data will be deactivated upon termination of the contract, and furthermore will be deleted once the retention period provided by applicable Law has expired, or, if no such Law sets forth a data retention period, we may store your data for a period of seven (7) years. To request information or any correction or deletion of data, please email to customerservice@galerieusa.com stating your name, contact details, and which such action you would like for us to take. 
YOU ASSUME CERTAIN RISKS; LIMITATION OF LIABILITY 
You hereby acknowledge that there are certain risks inherent in your use of the internet and our Site.  Submitting your information (Personal Information or otherwise) on the internet presents a risk that third parties may intercept and use/exploit your information.  You hereby agree that notwithstanding anything to the contrary contained herein, to the maximum extent permitted by applicable Law, Galerie, Inc. makes no representations or warranties (and hereby disclaims the same) regarding the security of your information or the Site, and you assume all risks associated with your submission of Personal Information through the Site.    TO THE MAXIMUM EXTENT PERMITTED BY APPLICABLE LAW, YOU AGREE THAT THIS PRIVACY POLICY AND OUR USE OF YOUR PERSONAL INFORMATION AND GENERAL INFORMATION SHALL BE SUBJECT TO THE LIMITATIONS OF LIABILITY IN FAVOR OF US THAT ARE SET FORTH IN OUR TERMS OF USE, AS UPDATED FROM TIME TO TIME. Some jurisdictions may not permit certain limitations of liability with respect to your data and our handling, usage, and transfer thereof; however, you hereby agree that it is your intent that the limitations of liability and disclaimers set forth in our Terms of Use be enforced to the fullest extent permitted by applicable Law, and you agree that to the extent any provision, disclaimer, or limitation contained in such Terms of Use is deemed by a court of competent jurisdiction to be invalid or unenforceable, such provision or limitation shall be severed therefrom without affecting the remainder of the terms therein, and the remaining terms shall be enforced to the fullest legal extent. 
CALIFORNIA DISCLOSURES
We do not alter the information we collect or change our services upon receiving "do-not-track" signals, as defined in the applicable section of the Cal. Bus. & Prof. Code.  We do not share Personal Information with third parties for their use in marketing, as specified under California's "Shine the Light Act". 
COPPA NOTICE
We do not knowingly collect information from children under 13 years of age ("Minors").  Minors are not permitted to receive information from us or to submit information to us (Personal Information or otherwise). If you are a parent of a Minor that you believe has submitted any information to us through the Site or otherwise, please email us at customerservice@galerieusa.com with a description of the issue, your name, and your contact information. We will only use this information to contact you and resolve such issue, and we will remove such information to the extent commercially practical, but in any event as required by applicable Law.
CARU COPPA SAFE HARBOR PROGRAM
This privacy policy and the CARU icon shown on our Website (finderskeeperscandy.com/kids) confirm that Galerie, Inc. is a valid licensee and participating member in the CARU COPPA Safe Harbor Program ("CARU Safe Harbor").  To protect your privacy, we have voluntarily undertaken this privacy initiative.  CARU has reviewed and certified that we meet established online information collection and use practices on all Galerie, Inc. websites where this privacy policy is posted.  As part of the CARU Safe Harbor, we are subject to audits and frequent monitoring of our websites and other enforcement and accountability mechanisms administered independently by CARU.  If you believe that we have not responded to your inquiry or your inquiry has not been satisfactorily addressed, please contact CARU at:
CARU COPPA Safe Harbor
Attn: Director
1676 International Dr.
Suite 550
McClean, VA  22102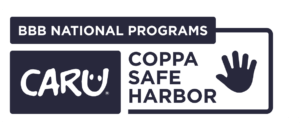 CONTACT INFORMATION 
Please send an email to CustomerService@galerieusa.com if you have any questions regarding this Privacy Note.